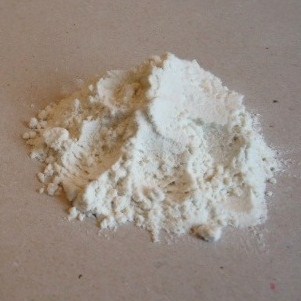 Manufacture of marbled papers
The colours are made from printing inks diluted with turpentine
Here is a sample of Guar gum.
This thickener is mixed with water to obtain a syrupy solution which is placed in a large flat tank.
Each type of glue allows the colours to spread differently.
Guar gum is used for combing.
Tylose is particularly suitable for rendering fine shell.
Tylose is particularly suitable for rendering fine shell.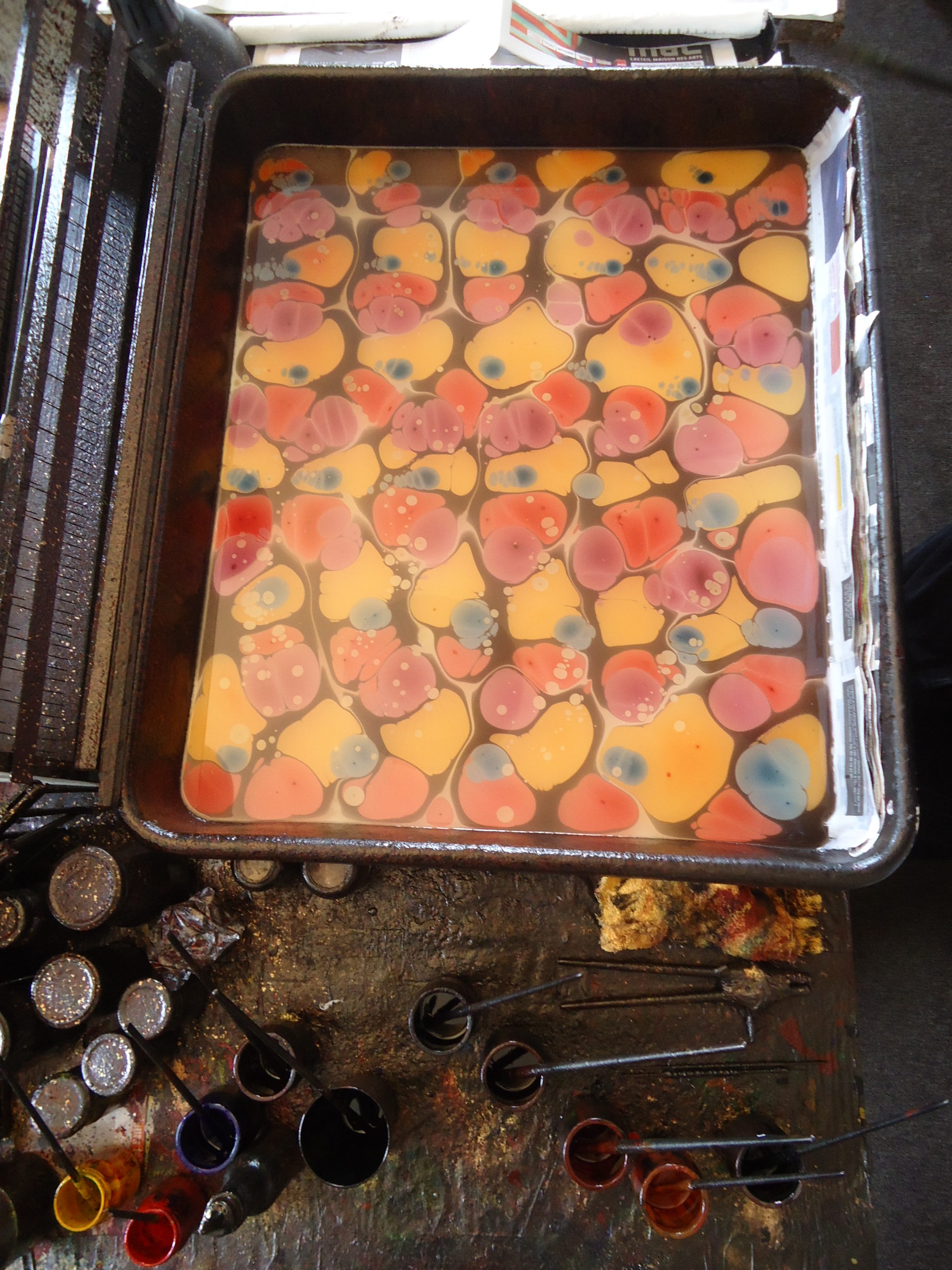 Laying of colours
The colours are thrown one after the other in large drops, or applied with a point.
They float and repel each other.
The rate at which the inks spread depends on the dilution of the inks and the bath.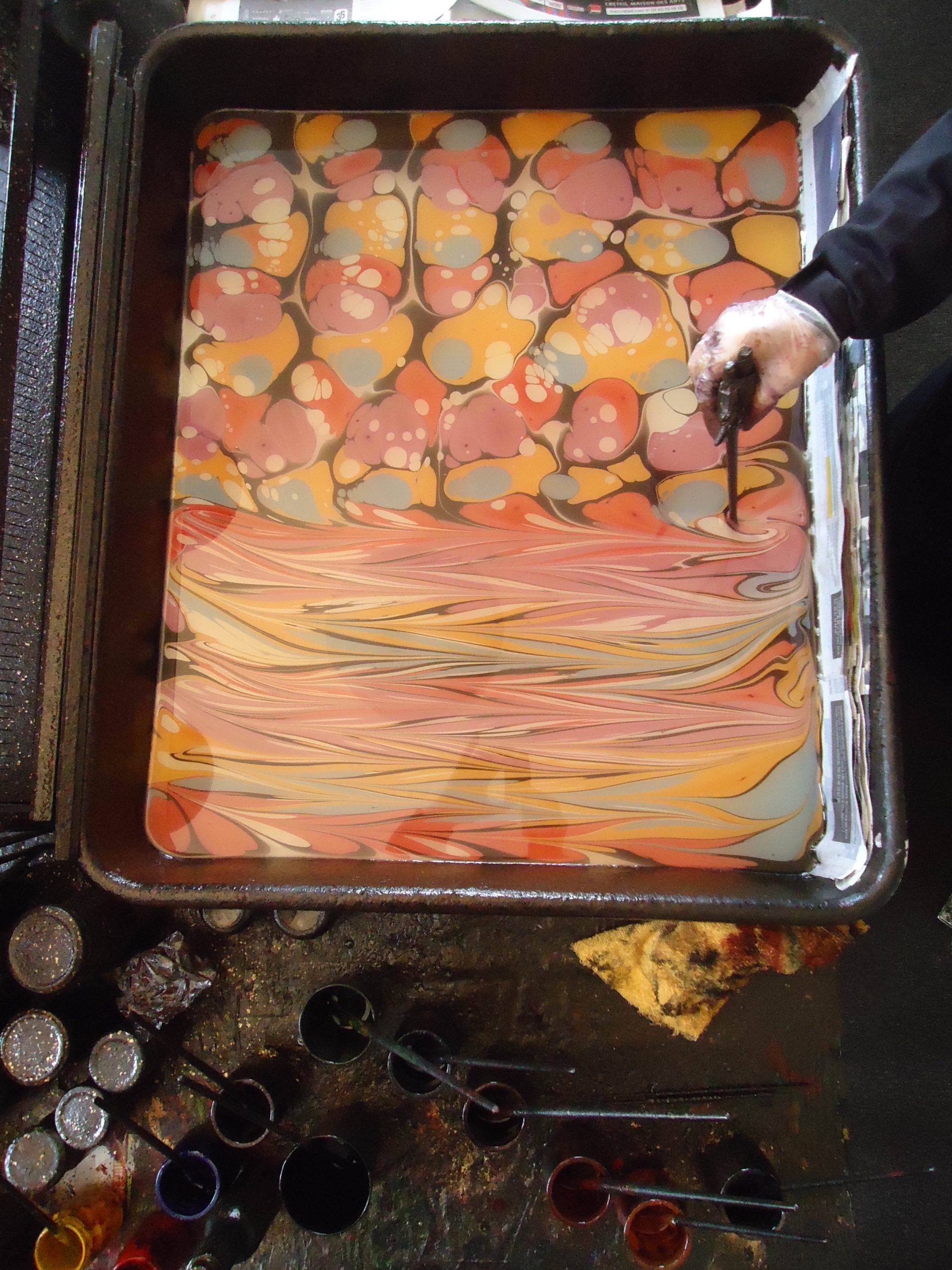 Passage of the stick
Using a large stick and a regular motion, the stains are stretched into parallel lines.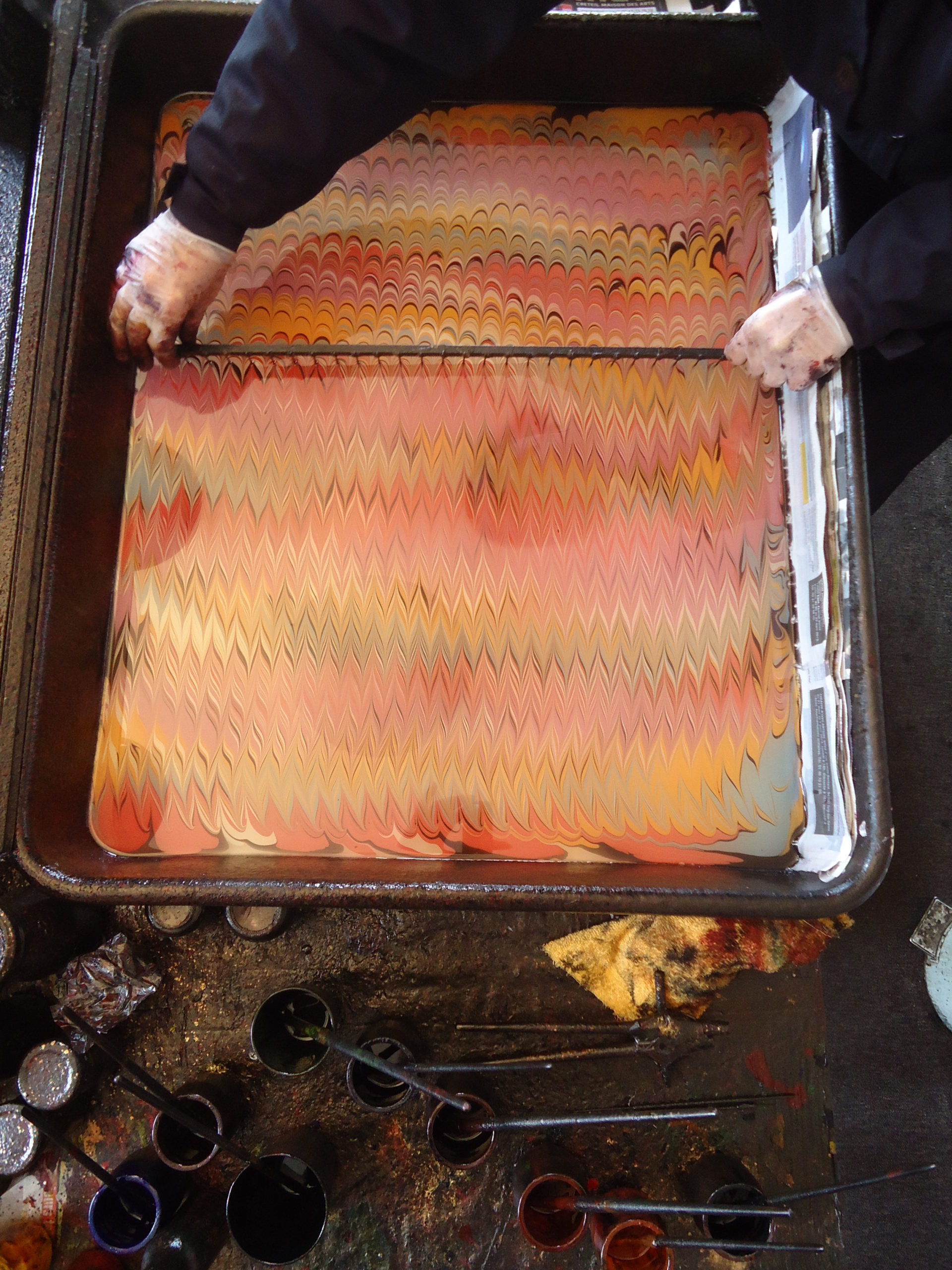 Passing a comb
The passage of a comb in the perpendicular direction, lengthens the inks with finesse.
For this design, the comb is passed in the interval of the first design, in the opposite direction.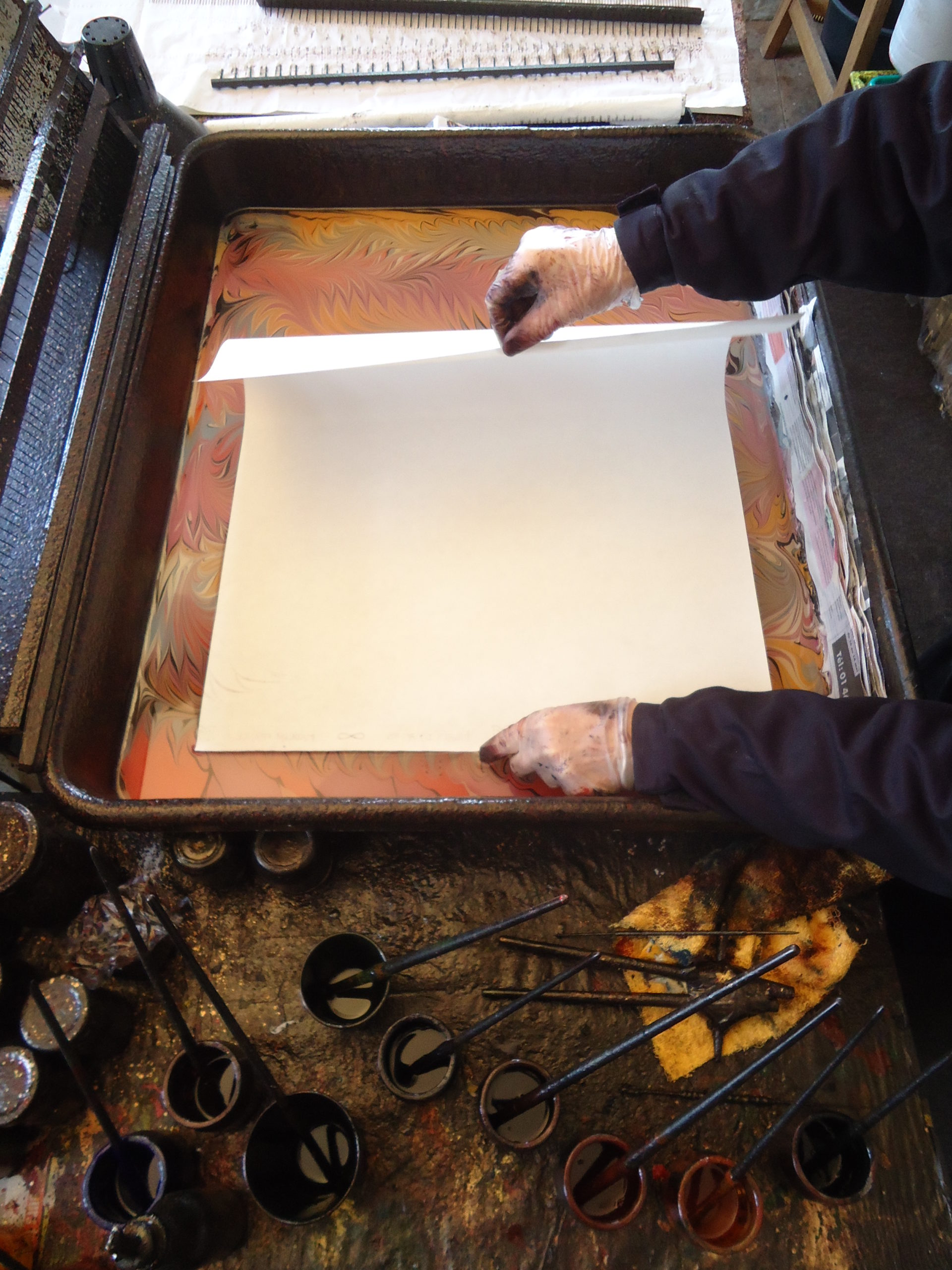 Deposit of the sheet
The sheet of paper is placed gently on the surface of the liquid, without creating air bubbles or jolts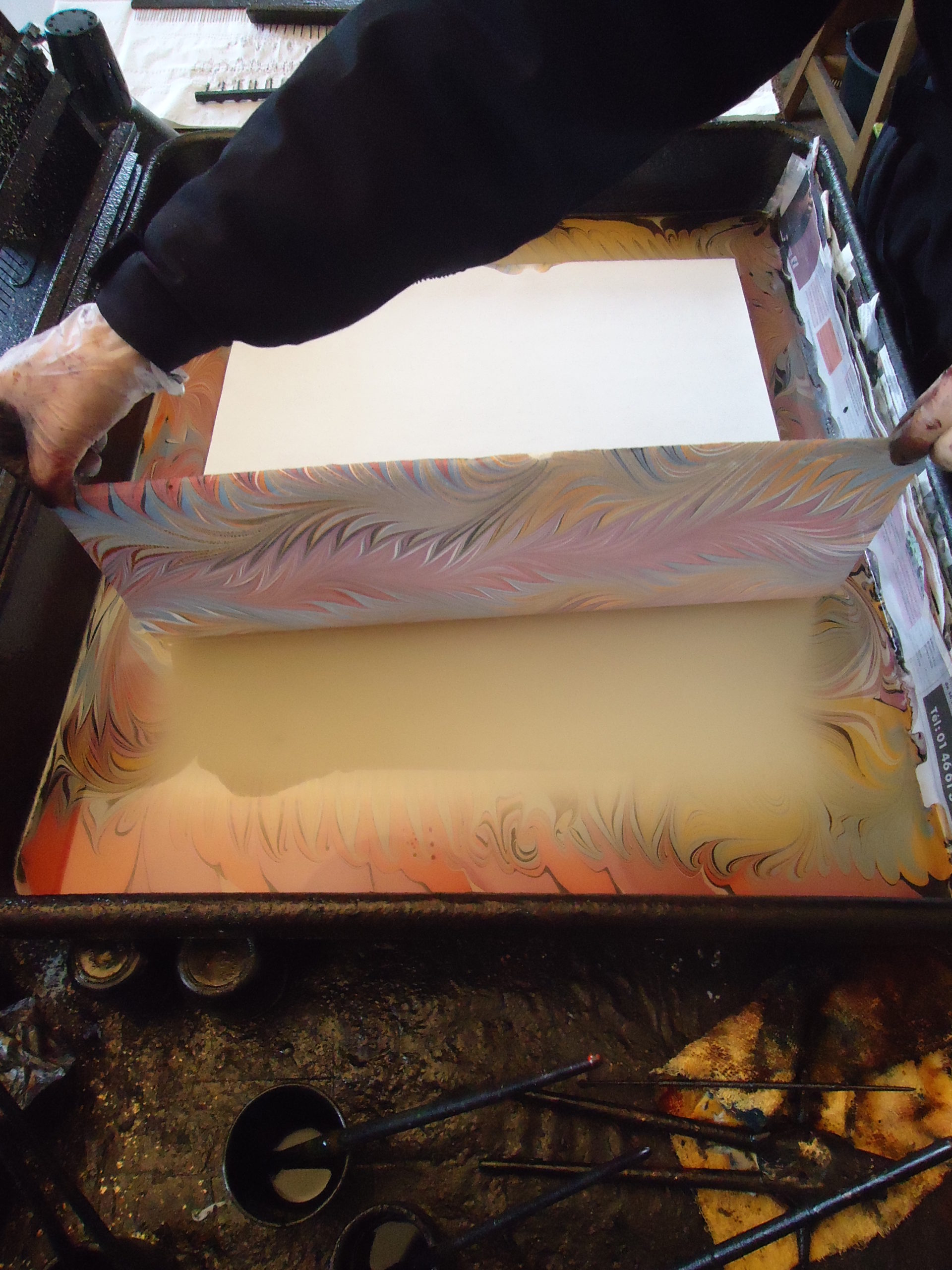 The ink is absorbed
Immediately, the ink is absorbed by the paper, which is lifted, scraped to remove the glue from the bath, and then left to dry.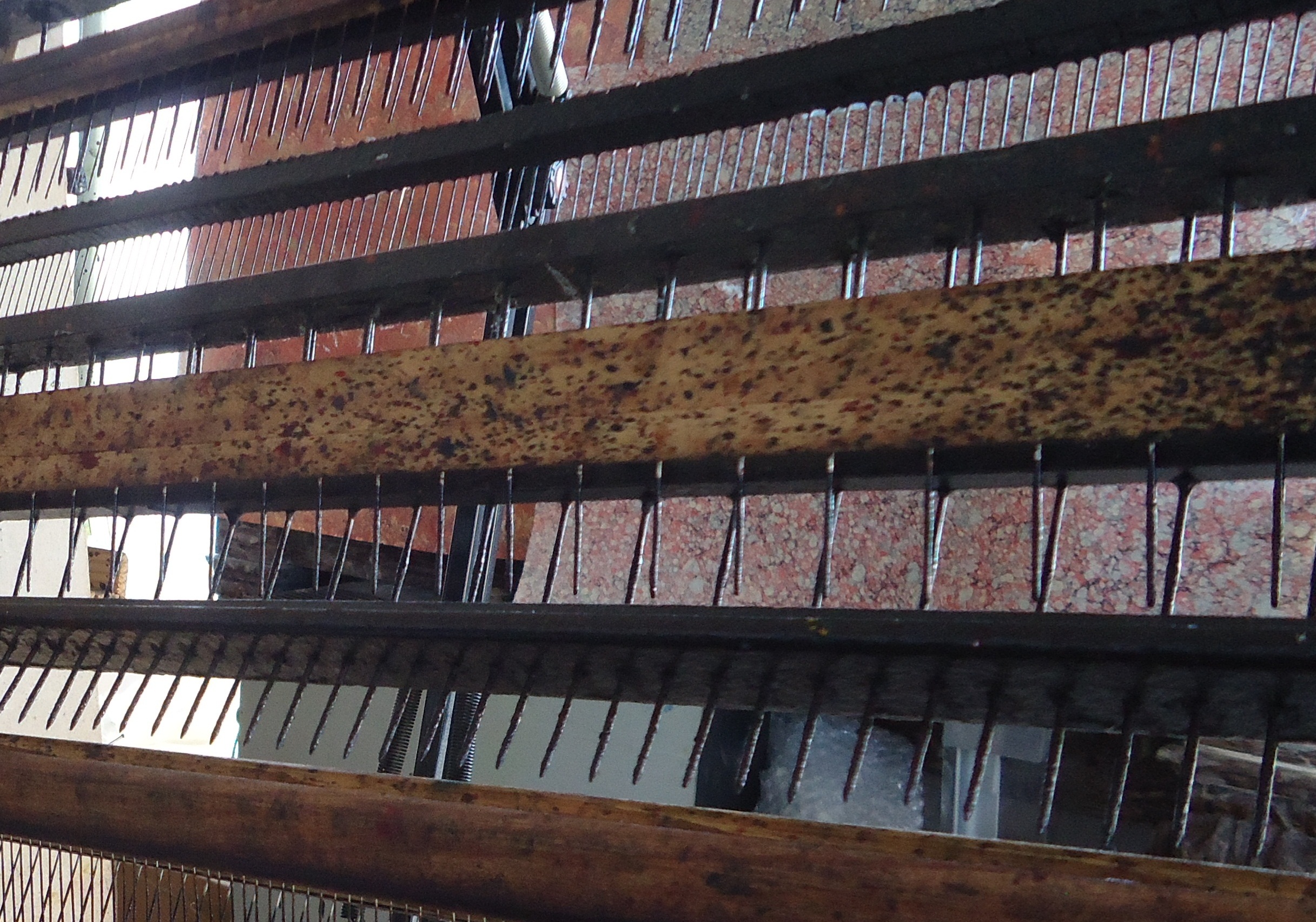 Made-to-measure combs
Pins or nails placed at various distances allow the inks to be stretched in a specific way.
The marbling is done on Ingres MBM paper, manufactured by the Arches paper mill in the Vosges.
Its weight is 85g and its size is 50/65 cm.
It complies with the ISO 9706 standard, made of 75% cotton, acid-free, made on a round shape with 2 fringed edges


By placing the sheet in landscape, the bridges are vertical, parallel to the short sides, so the direction of elongation of the paper is horizontal, in the direction of the Laid lines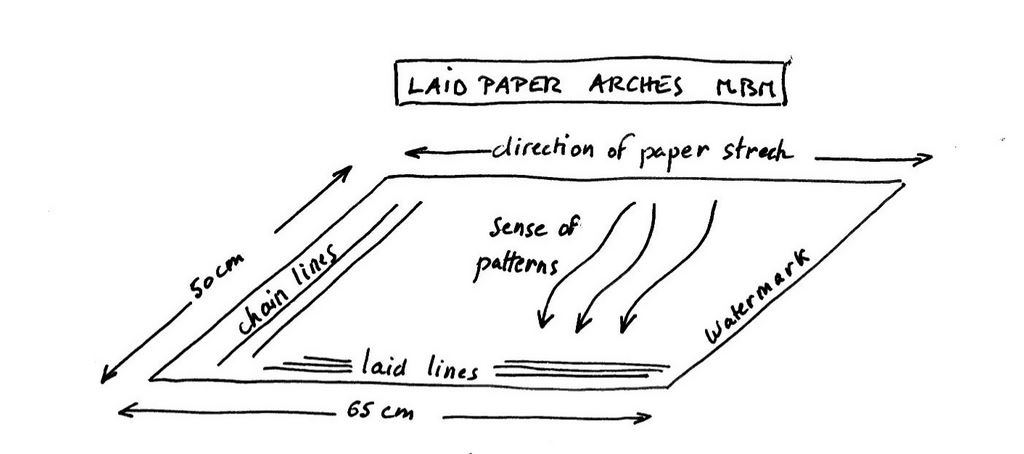 By placing the sheet in landscape, the bridges are vertical, parallel to the short sides, so the direction of elongation of the paper is horizontal, in the direction of the vergeures