The job of a Marble maker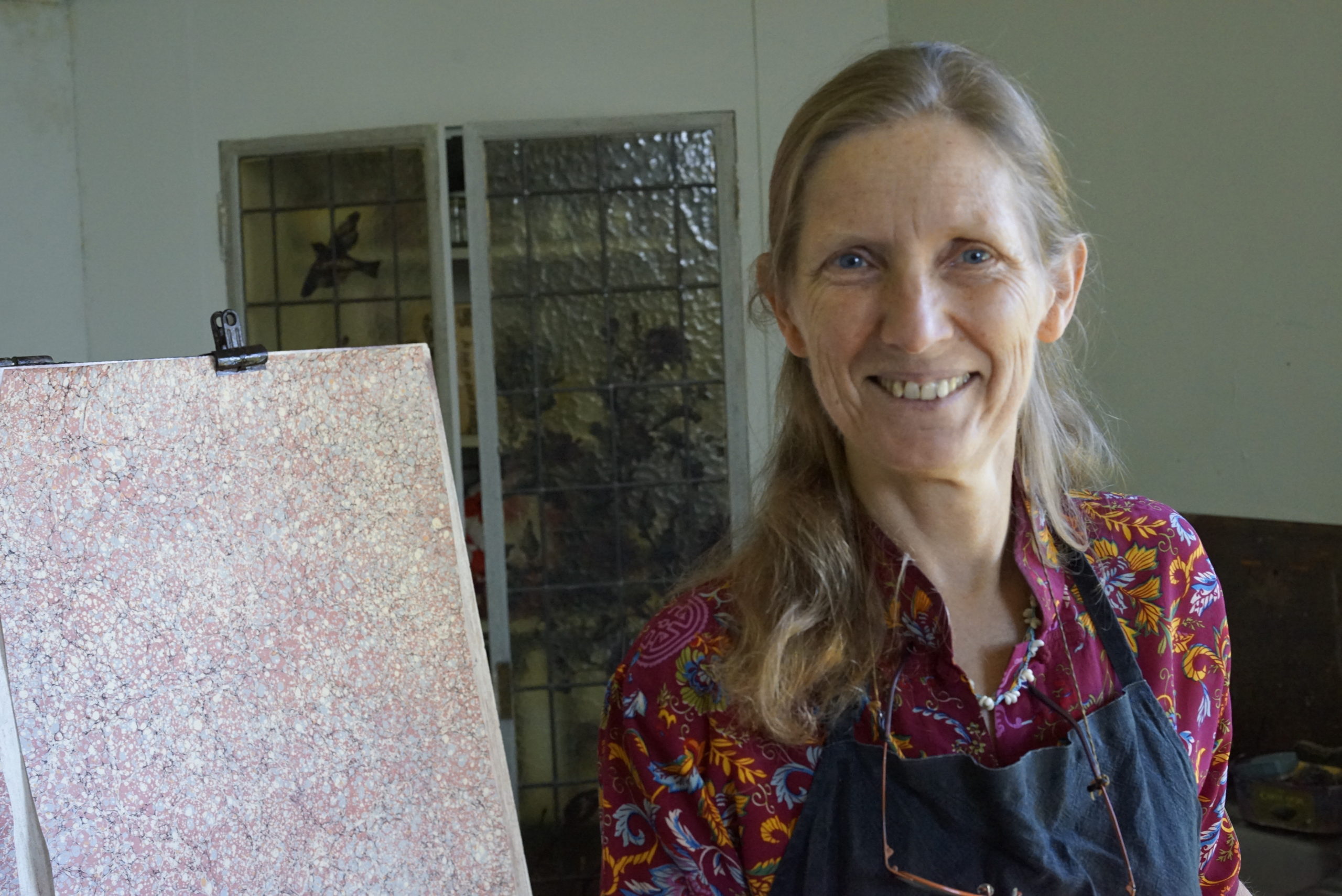 After graduating from the Ecole Nationale Supérieure des Arts Appliqués de Paris 15°, I discovered the art of marbling in 1984 as part of a teaching practice.
It is with fascination that I observe the spreading of ink drops on water, creating coloured graphics reminiscent of marble cups, inspired by Japanese suminagashi made in the 12th century.
In order to make other patterns and to better understand the technique that developed in Persia in the 15th century, I test many products and makecombsfor myself.
As time goes by, my experiments become more precise and allow me to elaborate classic combed and pebbled patterns, as well as modern designs, always in original colours.
Meetings with Marie-Ange Doisy, who wrote two books on marbling ("Le papier marbré" with Stéphane Ipert, published by Technorama, 1985 and "De la dominoterie à la marbrure", published by Arts et Métiers du Livre, 1996) and with Mme Persuy, creator of the Ateliers des Arts Appliqués du Vésinet, encouraged me to persevere on this path.
Since my installation as a marble maker in 1986, I have distributed my papers in specialised shops such as Marie Papier, Rougier et Plé, and always in Eclat deVerre,Mélodies Graphiques, without forgetting Relma since 1998.
Bookbinders, decorators and framers also come directly to me for special orders, which require custom-made models.
In a colour chart available in paper, a selection of designs and colours are referenced.
It is with an ever-renewed pleasure that I mix my colours to create an infinite palette, plunging my gaze into the convolutions of the inks in movement on the bath.