Contact
For any particular request, please use the contact form
Hello,
Do you have a special request on a model?
I answer your questions in a personal way.
Please contact us using the form below.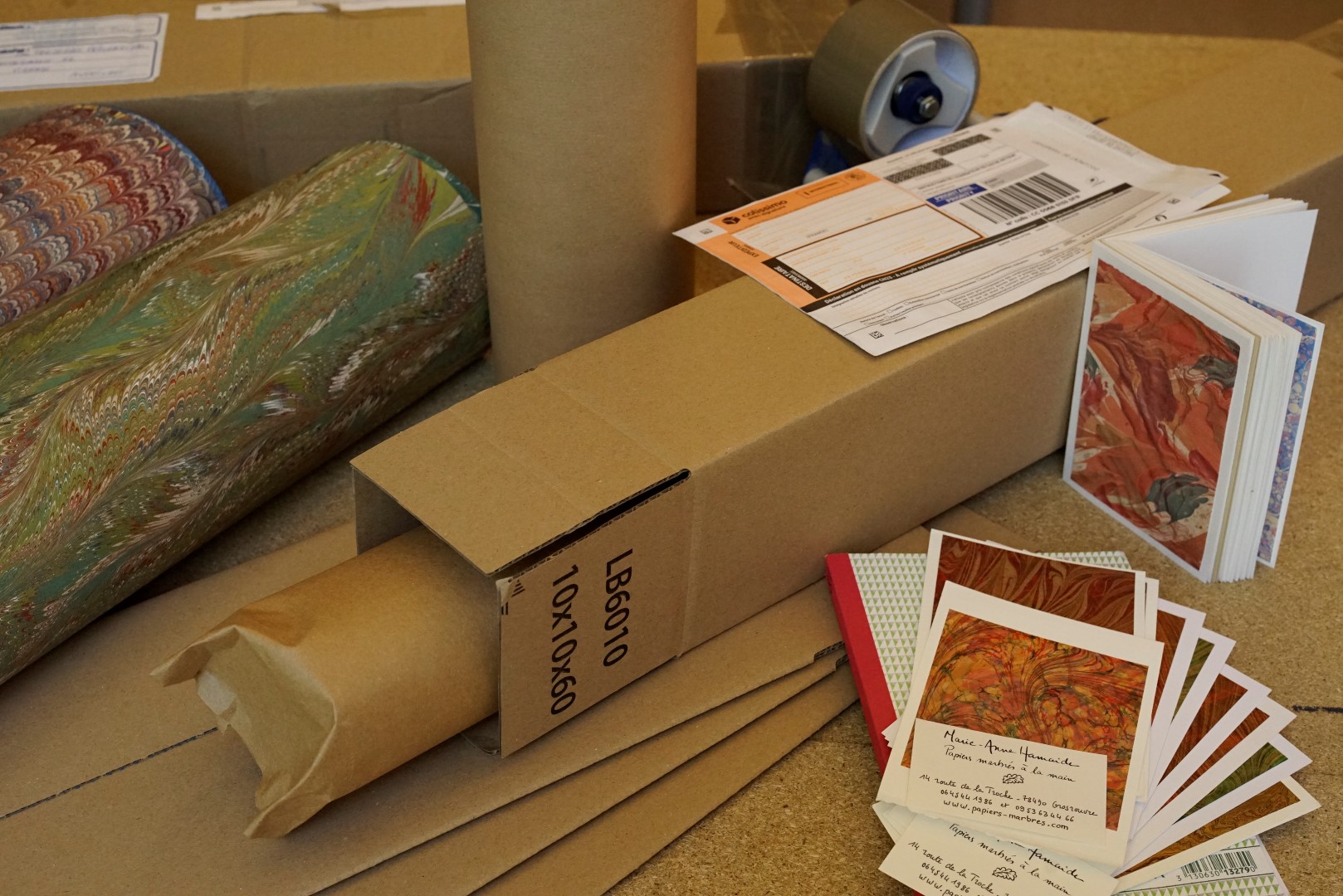 Adress
Miss Marie-Anne Hamaide
14 route de la Troche 78490 Grosrouvre
France
Special orders and quotes
Please let me know if you have a special request by sending me a photo attachment or a sample by mail.
Special orders are for a minimum of 5 identical sheets.
What are the deadlines for completion?
The completion time is approximately 3 weeks.
What specific information should I provide for an order?
Specify :
*The number of sheets.
*The weight of the Ingres MBM paper can be 105g
*The format can go up to 63x80cm, in which case the paper is stretched in the direction of the width of the sheet
What if my references are in stock or in the collections on the site?
In stock: on the website and outside the shop, select the references you are interested in and the number of identical sheets you want in each model, I will make you a proposal of the sheets available at the workshop.
VAT
VAT is not applicable according to article 293b of the CGI.
Shipping
Colissimo postage is charged extra.
The sheets are wrapped in kraft paper and placed in a rectangular cardboard package.
The price of the colissimo depends on the weight of the package.
ou can find the details of the shipping conditions on the GTC.
Return policy
Papers can be exchanged or refunded on request within 7 days of receipt of the package. The shipping costs for the return of the package are at the customer's expense.
You can find the details of the shipping conditions on the GTC.